Services Automation & Security
Our server was designed to fit the existing automation system while optimizing the functions of every present equipment.
We integrate into our equipment a range of service:
Audio, video, multi-room display, Airplay, distribution broadcasting of the ip video and audio content in all the rooms of the Villa or Yacht and could control all your properties from one interface.


Management of the VOD of your internet access provider, to be broadcast on all the TV's of the properties. (Sky, apple tv is installed in our datacenter)


Data Base library (movie HD / 4K and audio) communicating with your various remote servers in the world. If you possess you several houses, with our equipments, your movies and music follow you everywhere.


Our App allows you to consult your database anywhere. This allows you to know exactly what you possess and avoids you to buy twice the same DVD or music.


Management of the home automation and the security cameras of your house which can be interfaced with the most known brands, Crestron, Control4, KNX, etc.
Contact
04.22.13.50.19
contact@sgn-telecom.com
---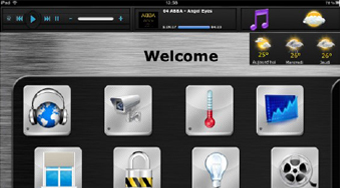 Off course we do also install and improve various Automation systems and have experts of each type of systems to be able to garantee you a reliable system. If you are concerned about security, we can help you to feel safe again by proposing you with our expertise, the latest technologies.
---