Services Yachting Sea Net Pack
A few solutions allow to increase your internet bandwith off shore and to reduce the costs of the satellite suscriptions.

We propose 3G and 4G sim card suscriptions without limitation of bandwith and data for France, Spain, Italie, Greece, the Caraibean, USA and soon for all european countrys.
Our Sea Net 5G radio solution allow you to benefit from high speed internet along the Riviera coast between Menton and St Tropez.
You will be able to adapt the bandwith speed depending on your needs.
We offer also for your longer trips, satellite worldwide and european suscriptions.
All this panel of solutions are suited for Yachting and its harsh enviroment.
Agregation of internet links: Allows to get the total bandwith of all links in one
(3G, 4G, RADIO 5G, SATELLITE) WITH SEAMLESS FAILOVER.

The cheapest and better bandwith will be used the most, automaticly. The links with unlimited capacity will be used before the more expensive cellular links depending on the set up you need.
- Video Streaming , Netflix, AppleTV, Hulu, YouTube, Voip, Skype, etc. Work , Charter, etc
Avantages
High Speed on sea
International IP TV / VOD
Connection along the riviera
Agregation of Radio, 4G, Sat
Suit the needed bandwith to your needs when you need it.
4G & 5G Rates
5G

Installation (On study): between 6000 and 16000€ HT
Monthly Suscription:

5 mega: 600€
10 mega: 1200€
More on request (depending on suscription lengh)

4G unlimited Suscription

Install between 400 and 900€ without cabling. Suscription 90€ ht per month with 10 Giga of usage incl and 90€ ht per additional Gigas
Contact
04.22.13.50.19
contact@sgn-telecom.com
---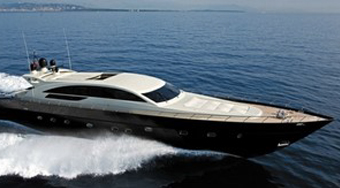 ---